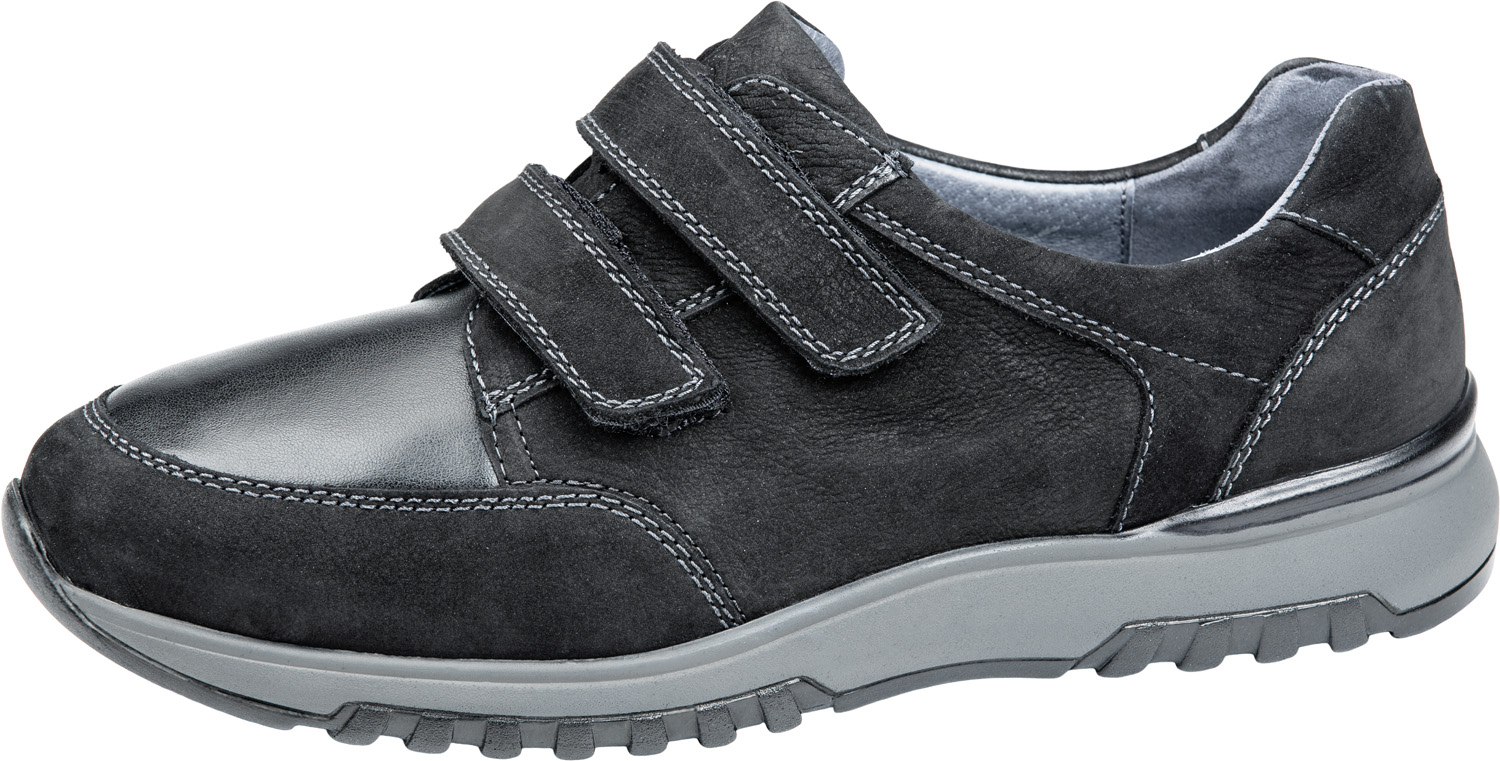 **Arriving Late May** This ideal men's shoe has been designed to accommodate sensitive feet that tend to suffer from pressure spots and inflammation or that are misaligned or suffer from bunions requiring shoes that fit properly. Klaas has a flexible upper which can adapt to the unique shape of your foot and a removable, profiled insole with an arch on a transverse flat foot.
- Lightweight, shock-absorbing flexible soles.
- Velcro straps for easy on-off and fit to the foot.
- Recommended for wide feet.
- Width K for those with a broad foot.
K width ( Extra wide )
Colour Black cavelstretch
Sizes 7 to 10 ½ UK