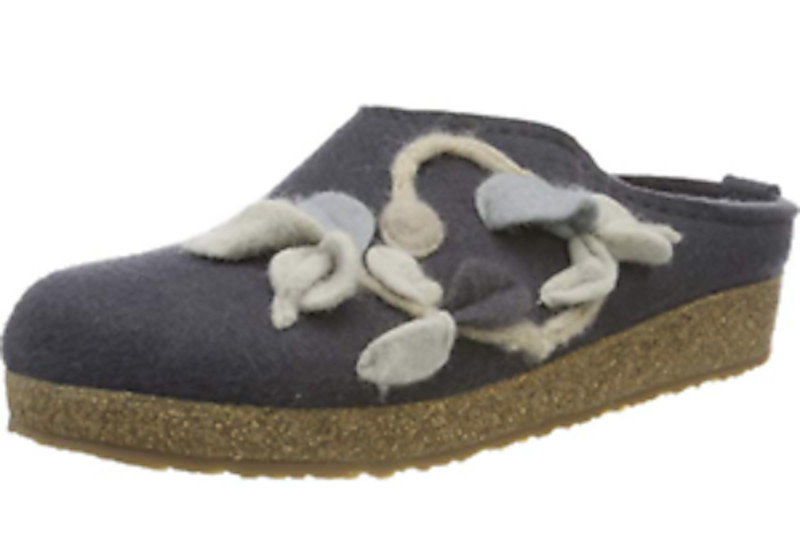 Sizes: 36 to 42 Euro
Colour: Asphalt
Price: $132.00
Another fun style from Haflinger Venus in Asphalt colour.
- All-natural wool felt upper that is warm, sturdy and breathable.
- Anatomical cork footbed with strong arch support.
- Weatherproof rubber sole with an anti-slip profile.
- Highest comfort even after prolonged wear, and suitable for outdoor use!
100% Wool Felt, Anaxtomical Cork Footbed, Slip Resistant Outsole, Women
Fitting notes:
Use the fitting guide below (click on the video) when choosing a Haflinger. In most cases you go down a shoe size as your toes should be near the end of the slipper. If you wear a thick sock you may have to go up a size as Haflingers don't come in half sizes.
If you have a very narrow foot you may find the Haflinger slippers too wide and may have to use a sock to accommodate the width difference. Those with a high instep may find the upper not high enough to get in.