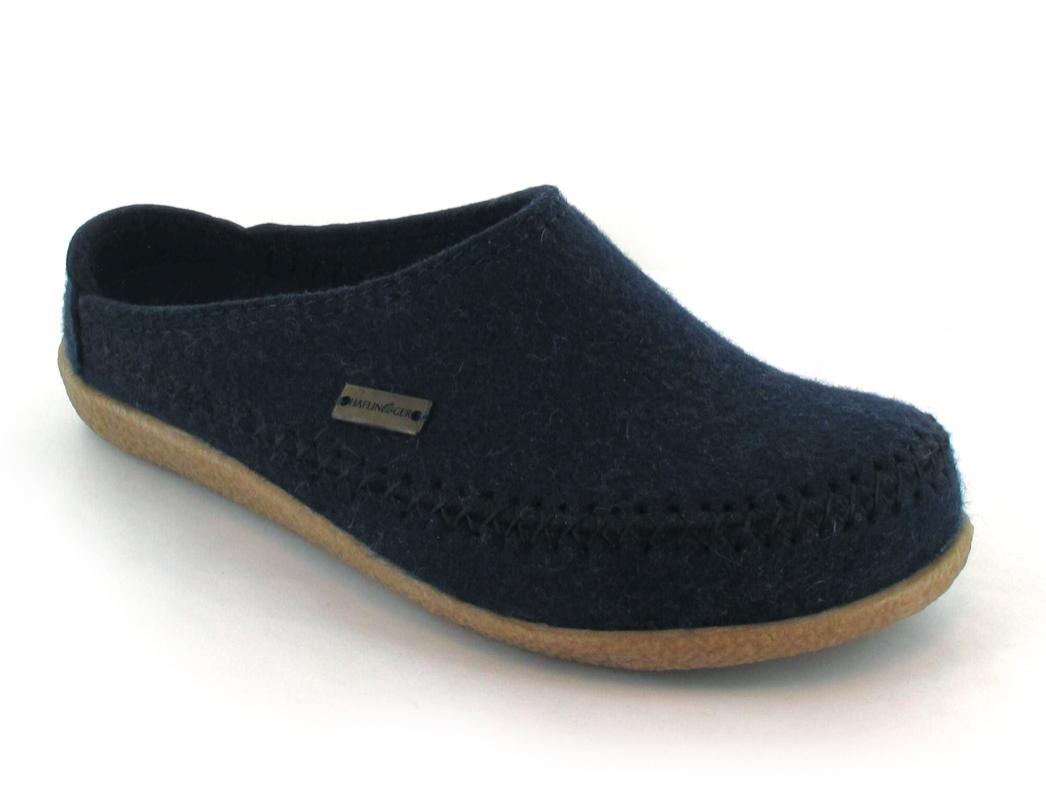 Colour: Dark blue
Size: 36 to 45 (EU)


Upper material: These clogs from HAFLINGER® are made of natural wool felt, retaining all the natural qualities it comes with. All-natural wool felt is capable of warming your feet, insulating them, while simultaneously being breathable, in other words, your feet will stay dry.
Sole & footbed: Featuring a slip resistant thermoplastic rubber outsole that is also slightly water resistant will enable you to take these clogs for the occasional outdoor stroll too. Should you require the use of orthopedic footbeds, you can easily remove the one already included, which also is very comfortable, and switch without any problem.
Product: Suitable for men as well as for women.
Fitting notes:
Use the fitting guide below (click on the video) when choosing a Haflinger. In most cases you go down a shoe size as your toes should be near the end of the slipper. If you wear a thick sock you may have to go up a size as Haflingers don't come in half sizes.
If you have a very narrow foot you may find the Haflinger slippers too wide and may have to use a sock to accommodate the width difference. Those with a high instep may find the upper not high enough to get in.