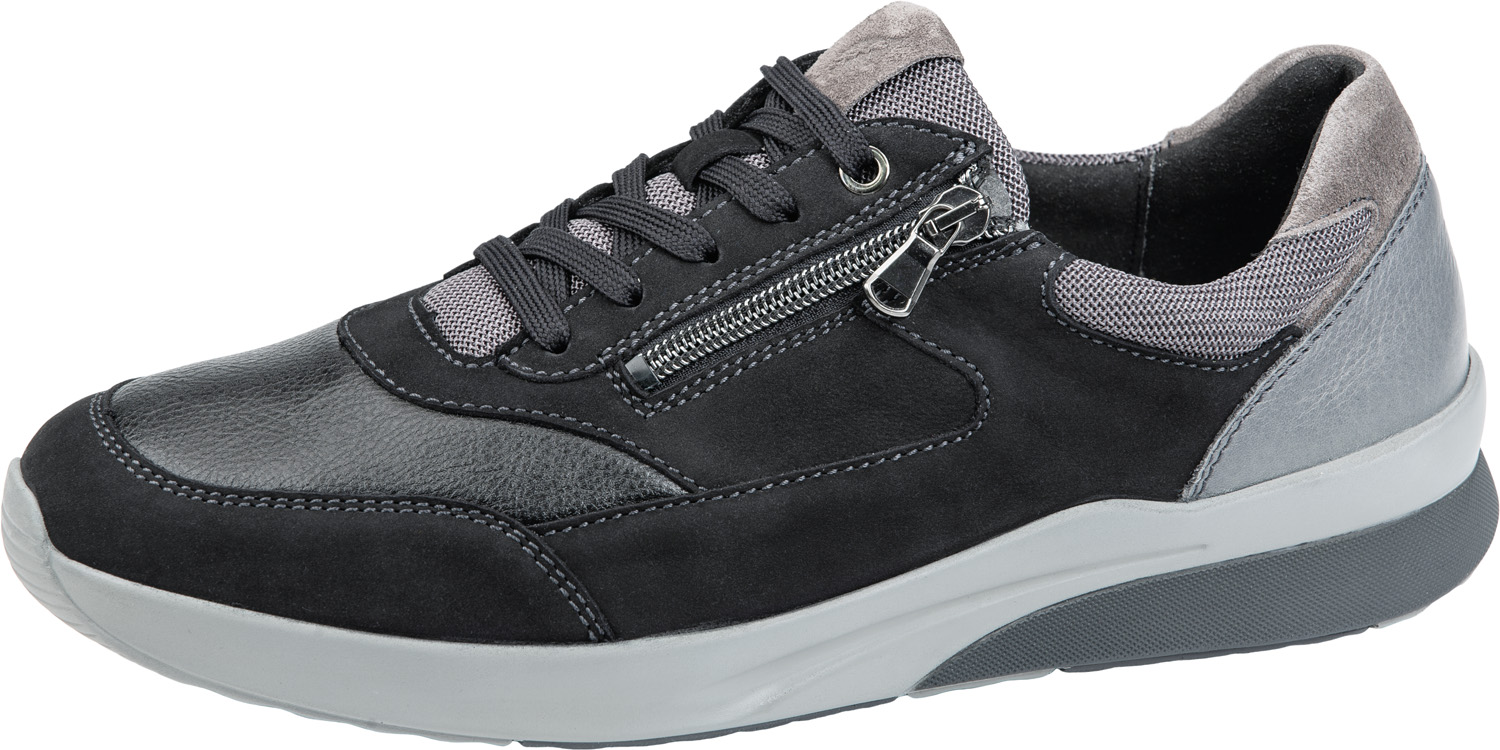 **Arriving Late May** The K-Fabian sneaker not only inspires with its trendy, sporty look, but also with its excellent wearing comfort.
The sneaker from the OrthoTritt series is made of a flexible material mix (Denver Toledostretch / Eagle) and relieves your feet enormously from pressure-sensitive areas.
Thanks to the removable, interchangeable footbed, the special width K (extra-wide) and the softly padded ankle, heel and tongue area, the K-Fabian enables you to walk with unforgettable, fatigue-free comfort.
The antibacterial and moisture-absorbing inner material ensures a pleasant foot climate in the shoe. The leaf lacing and the side zipper make it easier for you to get in and out and to adjust it individually to your foot. The K-Fabian sneaker is an absolute all-rounder for autumn winter days.
K width (extra-wide)
Colour Black
Sizes 7 ½ to 11 UK