Extra wide, extra depth, lightweight - safety footwear.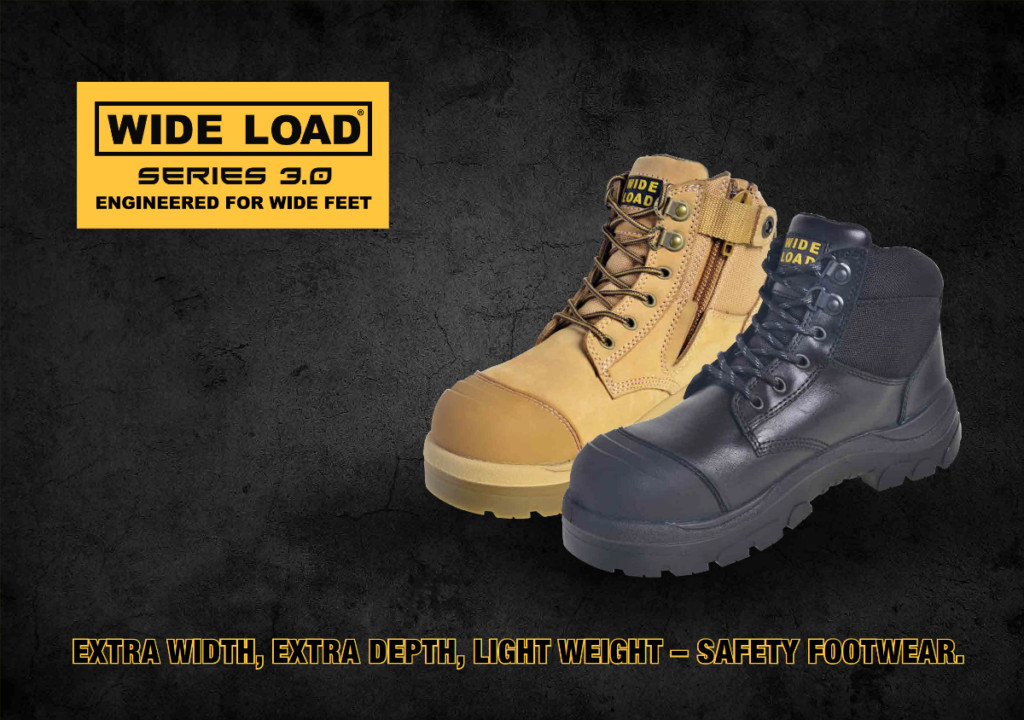 Water resistant, full Airmesh breathable lining and more...
Ordering
We order Wide Load safety boots from Australia on behalf of our customers as required.

Please browse the product information below and refer to our ordering instructions.
To view the available product range and features, size chart and measurement tips, scroll down the current page...


---
Wide Load Safety Boots - Product Range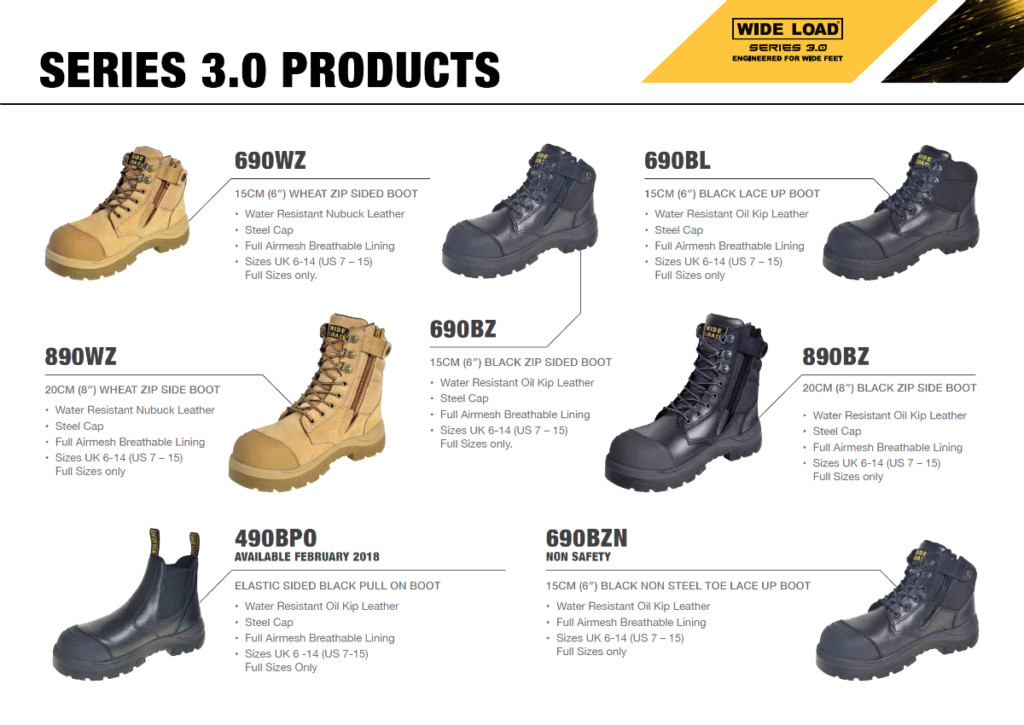 Wide Load Safety Boots - Product Features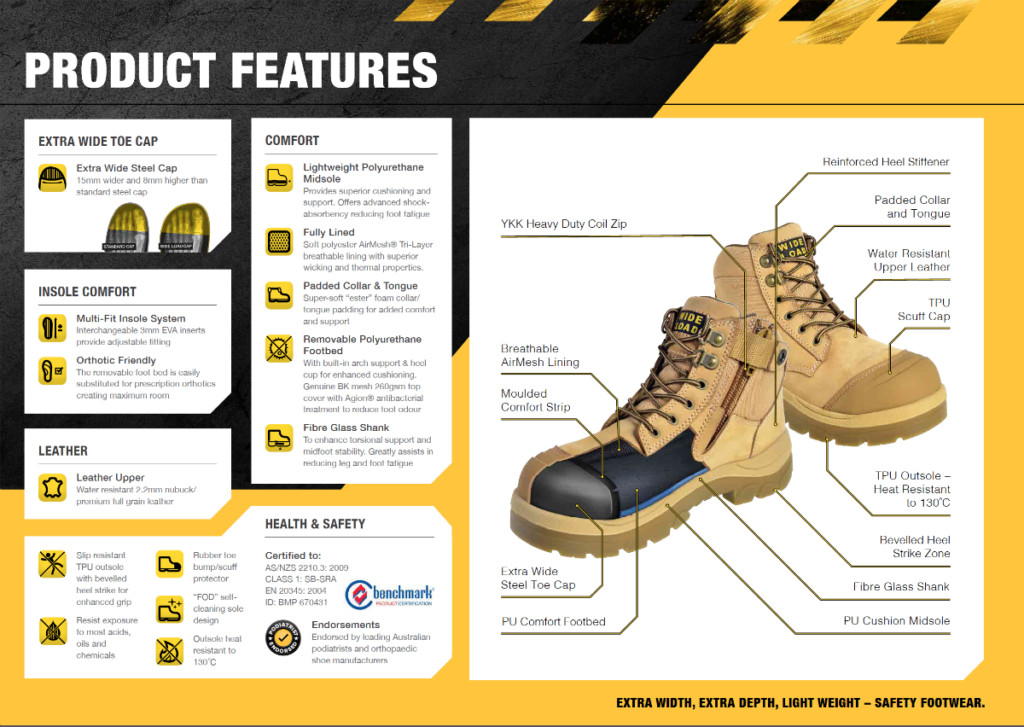 Wide Load Safety Boots - Size Chart and Measurement Tips