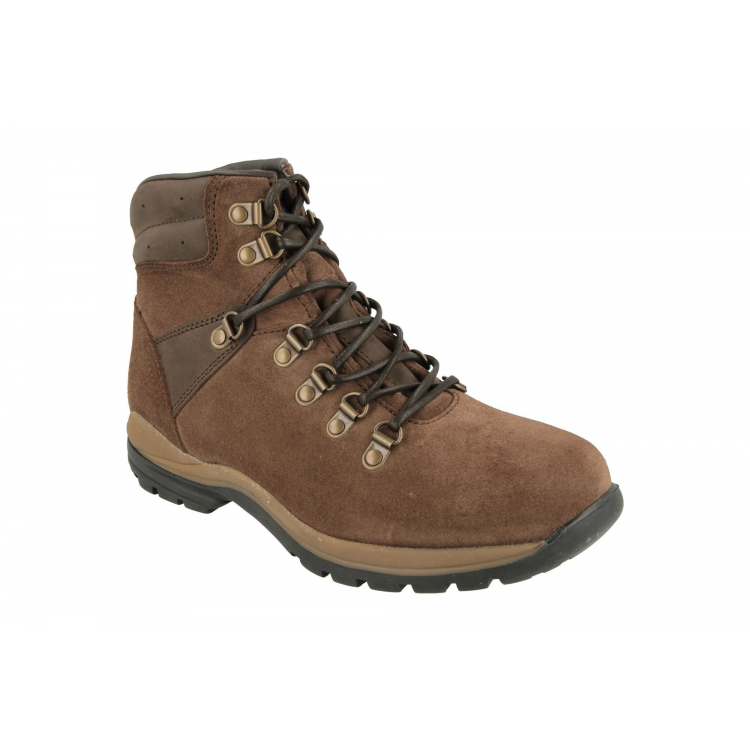 Finding a ladies tramping boot which is wide enough for a broad foot or one with bunions can be difficult. Nebraska comes in a 6V option which can be adjusted from 6E to 8E width by removing the liner.
Completely waterproof, this supremely comfortable hiking boot has a rugged sole and secure lacing up to the ankle.
Key Features:
- This style has a "bellows" tongue to reduce the risk of water getting into the shoe.
- Round shape toe.
- Soft padded collar.
- Textile lining for waterproofing.
- 2 removable "air-cushioned" insoles to create extra depth or for the insertion of orthotics.
Colour: Brown, Navy suede
Sizes 38 to 43