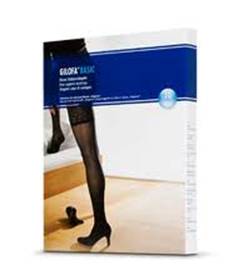 THE FINE ONES – EXCLUSIVELY FOR THE LADIES
Full-fashioned stockings look in 70 and 140 den.  Gilofa Basic forms and supports the legs and helps prevent vein problems.
Please Note : Risk and side Effects
Unsuitable compression stockings can cause skin necrosis damage due to excessive pressure on the peripheral nervous system and thrombosis of the leg veins.  Check with your Health Professional  if you have any concerns and whether these products are suitable for you.
Made in Germany by Ofa Bamberg